In September, we accepted a proposal to support early education scholarships for vulnerable children in Siem Reap, Cambodia. The program will be implemented through a local partner NGO, Anjali House. Anjali House supports over 200 at-risk youth and their families through education, scholarships, and community engagement. The project will provide access to education for 50 of Anjali House's poorest students for the 2020-2021 school year. These children will have free enrollment in Anjali House's Young Explorers program, which provides high quality public school support and supplementary education to some of Siem Reap's poorest children. The project is essential to addressing systemic gaps in education for underprivileged Cambodian children, which have been exacerbated by the COVID-19 pandemic. HESCF will cover essential costs including required public school uniforms and supplies, hygiene supplies, and classroom and teaching supplies. The goal of the program is to give children the tools they need to succeed at public school, university, in the workforce, and beyond.
For more information about Anjali House: https://anjali-house.com/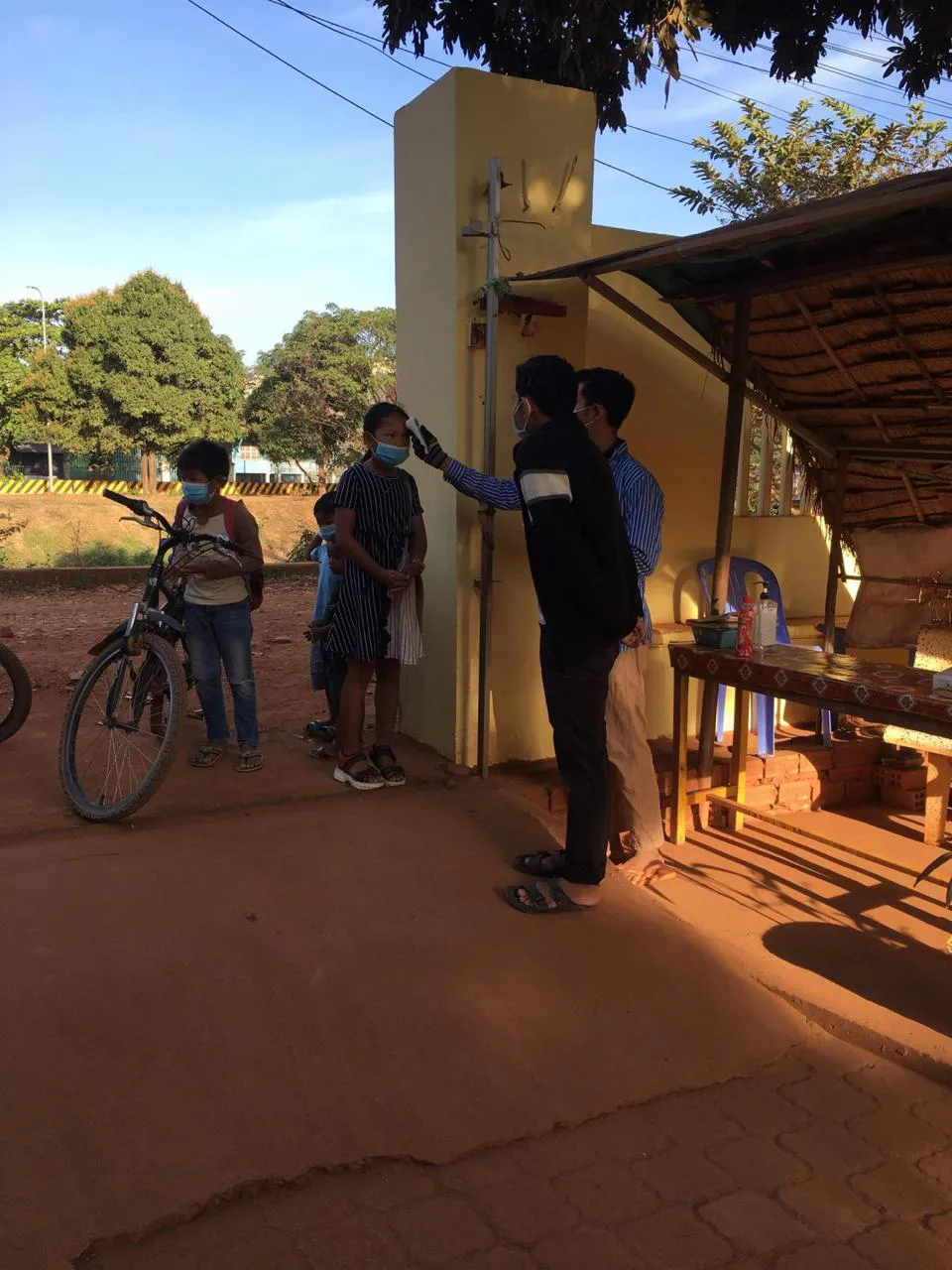 Anjali house needed additional support to fight Covid-19. With the addtional funds they could buy the thermometer seen in the picture. We also received a video about "cleaning hands".