The Foundation already contributed to a fund raising event for Nosy Komba on 10 May at ESTEC, the Netherlands. This event aimed to raise funds to pay the salaries of the local teachers working in the Nosy Komba schools. Tiago Soares, project manager for Sunshine in Nosy Komba said: "I think this year was extremely successful. We have collected more than 11k€ which is fantastic! This will cover the running expenses of the primary and secondary schools. We will have to see, but maybe these results will also allow us to give a boost to starting a high-school in the island.
In July the shipment of toys and books was sent to Madagascar. With some delay in South Africa they have arrived on 15 July. The children started to use them straight away.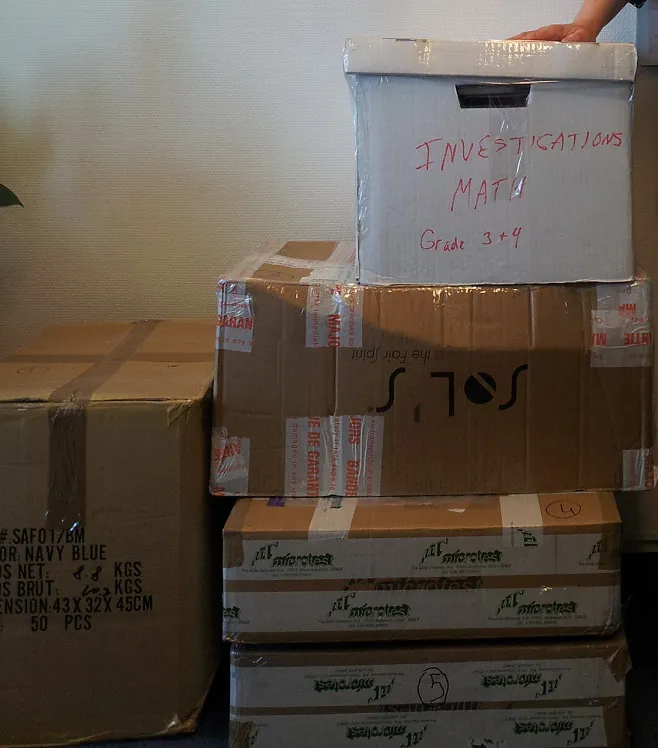 Tiago Soares went to Nosy Komba he reports what they have done during their stay:
created and started the operations of the library and ludotheque,
bought the land and already started the construction works for the schools sports facility that shall achieve the end of phase 1 before the beginning of the next school year (September)
built a bio-gas plant that will feed the cooking facilities in the local community farm.
and the toilets and septic tanks installation in the households is progressing at a very good rhythm.
We had an incredible time doing all this, we came back completely exhausted as we did not stop for a single day working from 6h to 18h while we were there. But It was definitely worth it!
In Madagascar - Nosy Komba the building of the dressing rooms and the guardian house for the sports field is progressing nicely. We hope to have the works completed before the start of the next school year