This project focussed on the advancement of education for children living on the streets in Sierra Leone. These children face many dangers while living on the streets, including violence, rape, police brutality, sexual exploitation, hunger and sexually-transmitted diseases (including HIV). The project was facilitated through Laughter Africa, a charitable organisation based in Freetown, Sierra Leone, whose aim is to bring about positive change in these children's lives. Laughter Africa encourages children to leave the streets by reunifying them in a safe, supportive family environment, and covering the cost of their education. In collaboration with Laughter Africa, this project supported over 50 children to attend school, through paying for their school fees, and supplying them with any additional equipment and support they may need.
Here are some of the stories of the direct beneficiaries of this year's HESCF grant. They have given permission for us to share their stories: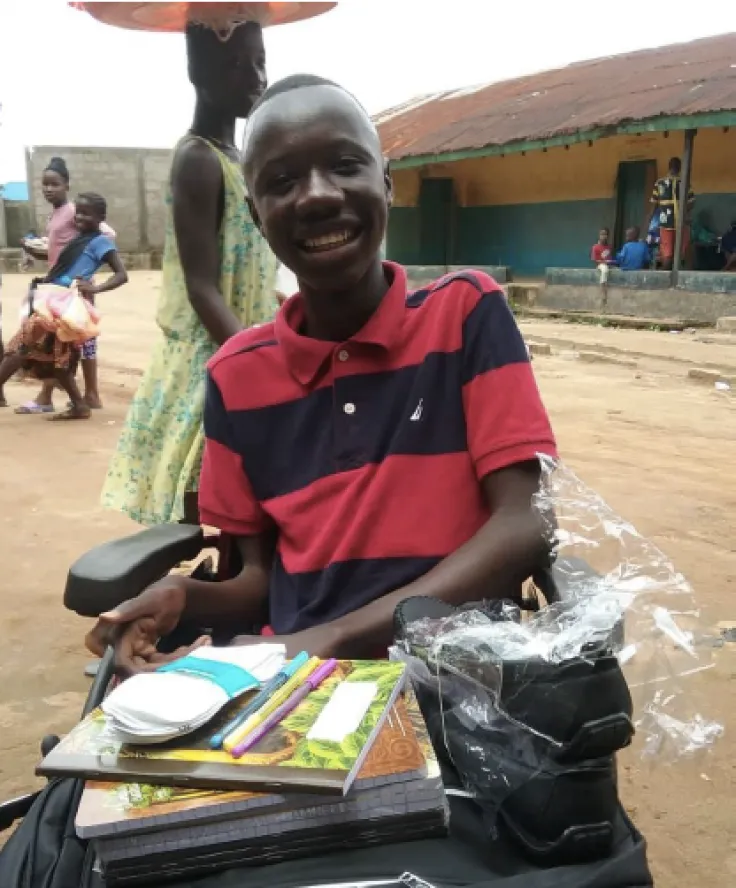 Abdul has been supported by Laughter Africa since 2016, and was another one of the beneficiaries of HESCF's school fees grant this academic year. He was 10 years old when Laughter Africa first encountered him on the streets in 2016. He is disabled, and he didn't have a wheelchair at the time, so he would crawl around on his elbows. His family had disowned him due to his disability. He says "They just left me to die on the streets". He started the equivalent of secondary school this year (JSS1), having passed the NPSE examination in August 2020 with a high mark. He had his school fees paid for by HESCF, and also received two new school uniforms and other school materials too. He currently lives with a foster family who are very supportive. His foster family joke that Abdul never sleeps – he is always studying since he loves to learn.
Mariatu is 14 years old. She had lived on the streets for two years. Her mother died of Ebola. Her father died of cholera. After being orphaned, she went to live with her aunt, who maltreated her. She went to live on the streets to escape the abuse at home. While on the streets, she was raped multiple times. She says: "They would cover my mouth and tie my hands. I had no [where] to go. […] When I was on the streets, I would remember my Mum and Dad, and the fact that I had no one left. I would just wish that I could die". With the help of Laughter Africa, she was reunited with a family relative and started school again this year after a six-year absence.