The Great Zimbabwe University (GZU) was established in 1995. They provide courses in GIS, RS, environmental monitoring and natural resources management. However the access to relevant and recent Earth Observation data both for educational and research purposes was a real challenge. The problem is not the available data but the physical transfer of the data to Africa with poor internet connections.
The data from the EUMETCast Receiving station will allow the students to develop a number of technical skills, which are in high demand in Africa. The improved access to space-born data will give them the opportunity to prepare and position themselves for the labour market and to shape their own future.
The image on the right shows the site of the antenna. The antenna will be a mesh antenna as shown in the picture below. If you want to follow the updates of the project please take a look at this blog http://zimcast.blogspot.de/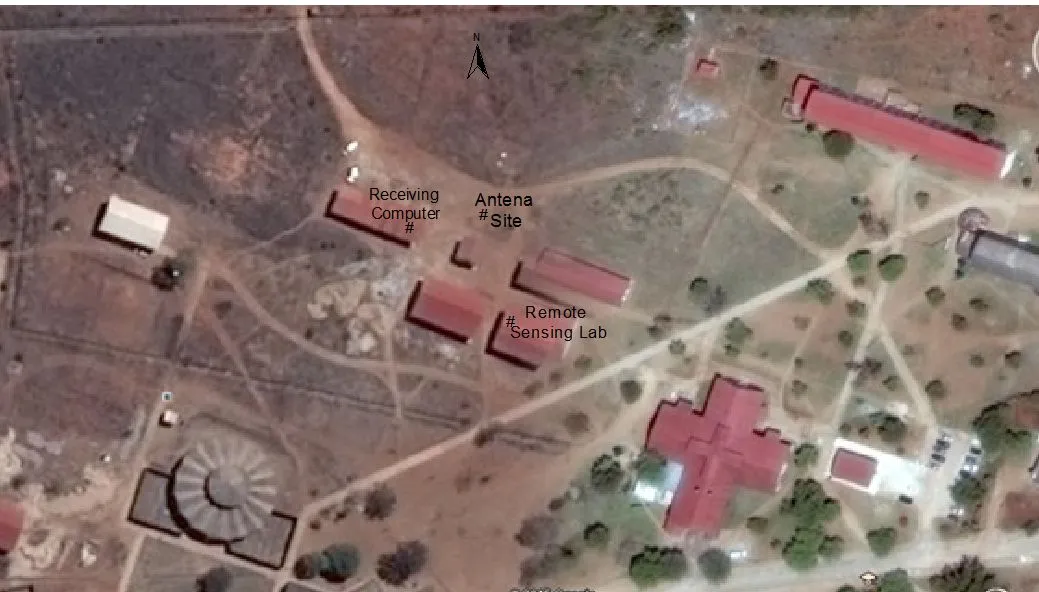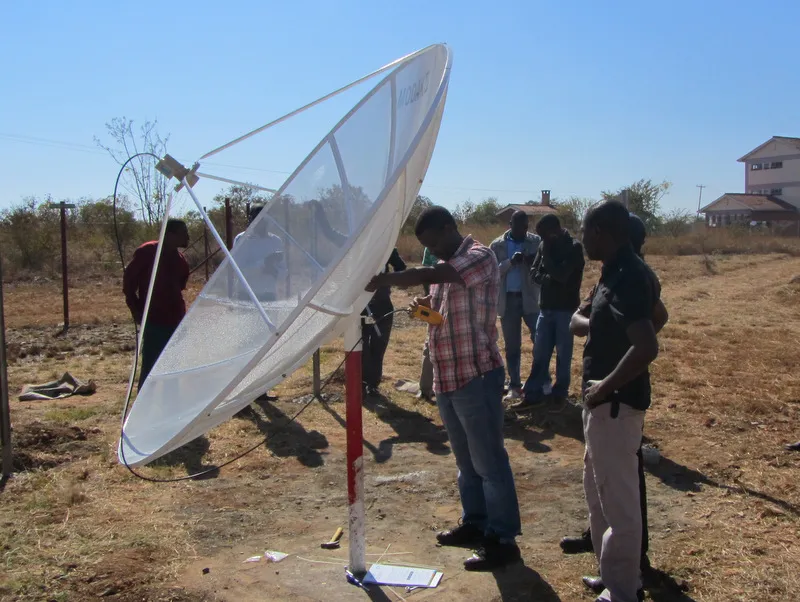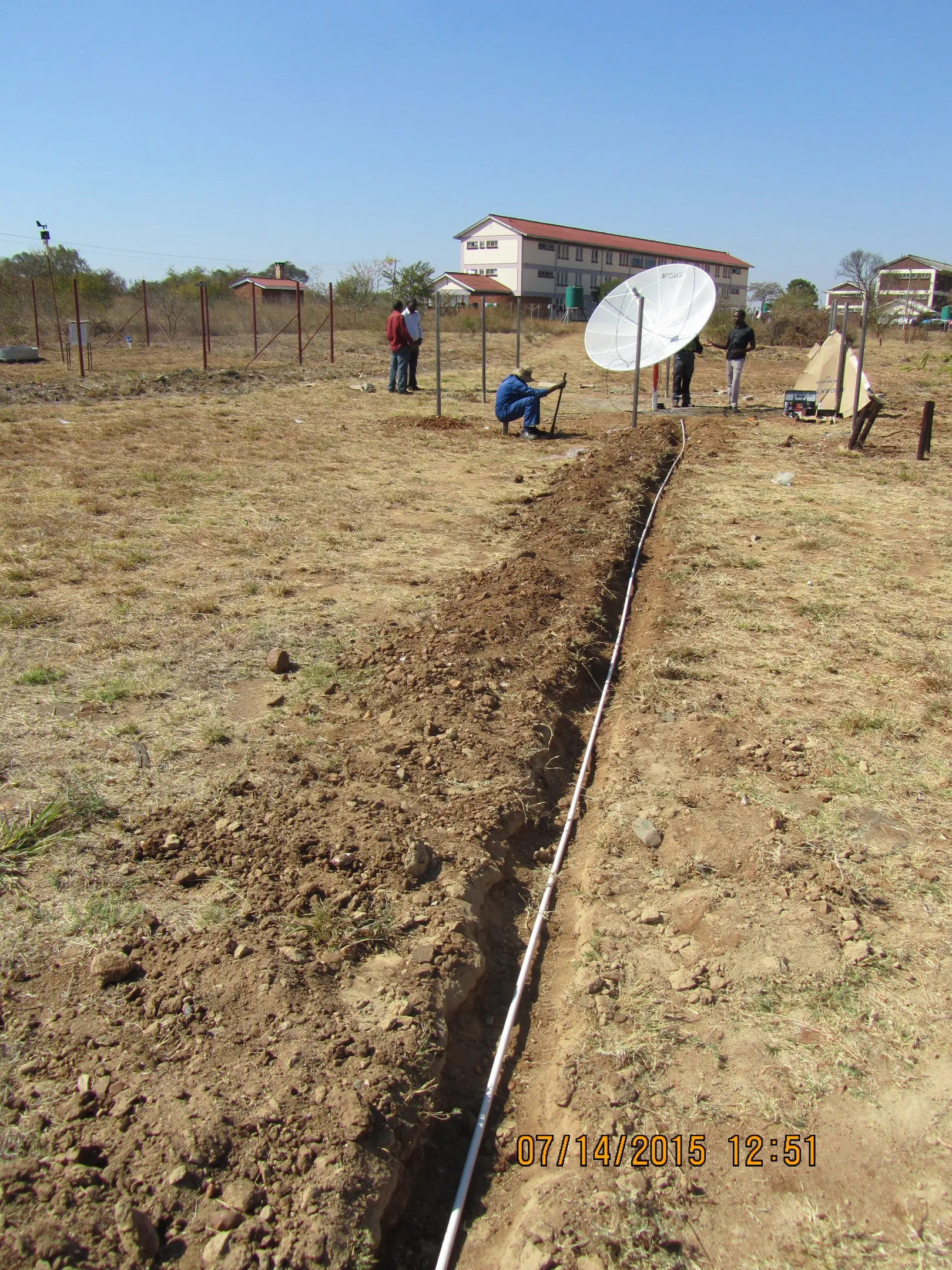 In order to assure that the Receiving station remains operational for the next 10+ years, the HESCF-project liaised with the the MESA (Monitoring of the Environment and Security in Africa) SADC-Thema project based at the Botswana Department of Meteorological Services in Gaborone, Botswana. The MESA project incorporates the university in their Regional and National EUMETCast users networks and provide training to the GZU.
The station was build up in July 2015. The GZU prepared a pole on a concrete slab and a staff member from MESA installed the EUMETCast receiving station. The antenna was aligned towards "Atlantic Bird 3", the telecommunication satellite which disseminates the EUMETCast signal. A DVB cable connects the receiving station with the indoor computer and storage system. The Receiving Station was declared operational" on the 17th of July 2015. Since then, images from space are automatically rolling in.
With a small investment, the University can now fully benefit from the huge stream of NRT data which comes for free through EUMETCast system day after day.  This EO data can now be used to train the students with local and real-time data within the GIS and RS courses as well as in many derived applications (e.g. natural resources monitoring) or to allow PhD and thesis students to conduct their research.